Lloret Beaches
Our beaches offer you the best place to spend your holidays under the Costa Brava sun.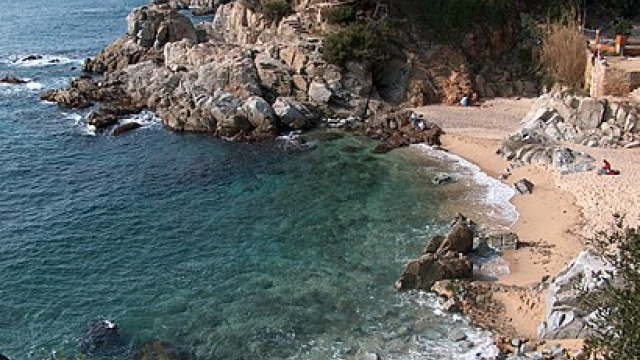 Cala d'en Trons
Rocky cove, coarse sand with a rich seabed. Perfect for snorkeling
Cala Trons is one of the most intimate and quiet coves in Lloret de Mar. It is only 100 meters long and its occupancy level is normally low.
In a wild environment, nestled between cliffs and vegetation. Access is not difficult. It can be reached by the circular road from Lloret towards Tossa, or by parking the car in the La Montgoda housing estate, about 300 meters from the entrance to the cove.
It is accessed by the GI-682 road (Blanes-Lloret), the C-32 highway (Malgrat-Blanes-Lloret exit), the AP-7 highway (Exit 9 Lloret) and the C-63 (county of Stained glass). Lloret de Mar can be reached by the circular path that starts from Lloret de Mar towards Tosa de Mar.